presentation
The DELTA SUITE AERO is the version dedicated to the control of optronic systems on board aircraft. Several specific applications, detailed below, are available in this version.
In addition to the standard functionalities common to the other versions, the DELTA SUITE AERO offers a set of advanced tools to optimize the operation of ISR sensors (augmented video, bleaching mode, SLEW mode, etc.).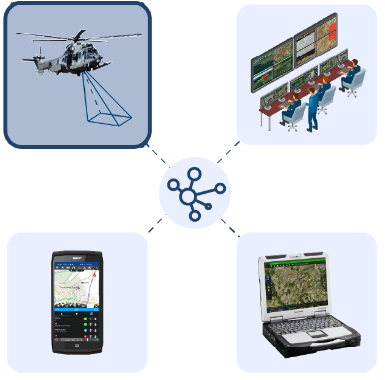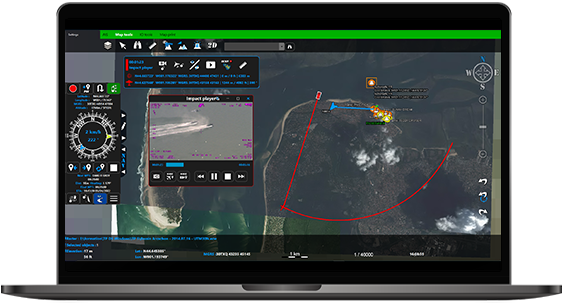 In terms of communications, the exchange of data between different DELTA SUITE-equipped stations is possible through the use of multiple compatible communication means. The overall tactical situation can thus be shared with a command center, another aircraft or elements on the ground.
In addition, compliance with military (VMF, COT, etc.) and civilian standards and protocols allows for increased interoperability of the solution with third-party systems.
Download the datasheet