presentation
The DELTA SUITE Android, a light and intuitive tool adapted to use on a smartphone or tablet, provides access to specific applications similar to the Windows versions (navigation, communication, visualization and interaction with geospatial data, video flow management, etc.) with which it is fully interoperable.
Provided that compatible means are used (LTE, Wi-Fi, tactical radios, GoTenna, etc.), the overall tactical situation can be shared with a command center, an aircraft or other ground elements.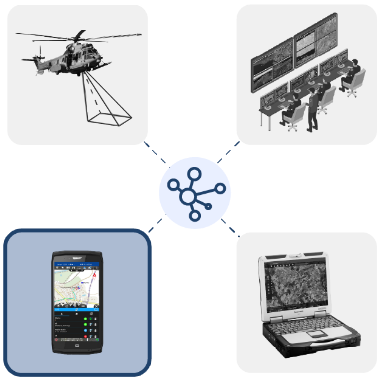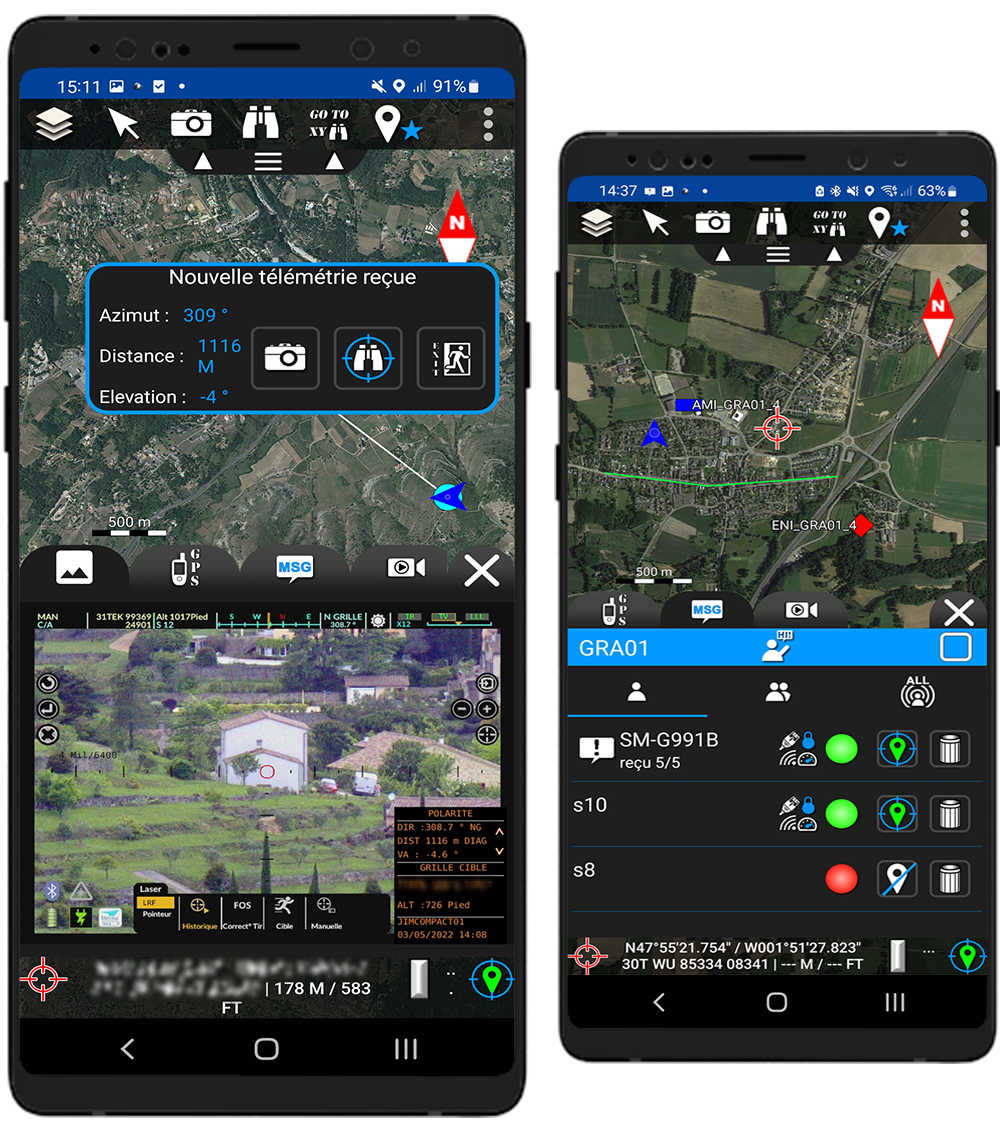 In an intuitive graphical environment, the merged information from the various sensors provides users with a complete vision of the situation while offering a dynamic messaging tool with all the other actors.
Download the datasheet