presentation
The DELTA SUITE C2 is the Windows version dedicated to a command center usage. It is composed of a geographic information system, combined with advanced capabilities for communication and management of onboard sensors.
It offers multiple tools to users in order to follow a situation in real time, to exchange with the operators in the field or to prepare a baptism of fire.
Associated with the Impact Player, the C2 version can display the position of the sensors, sending back a video stream in compliance with STANAG 4609.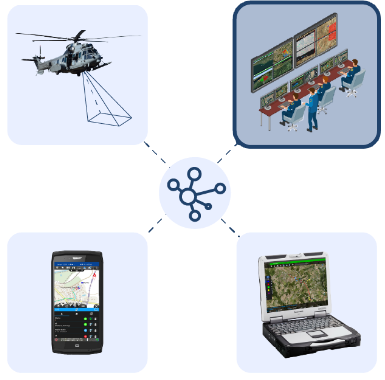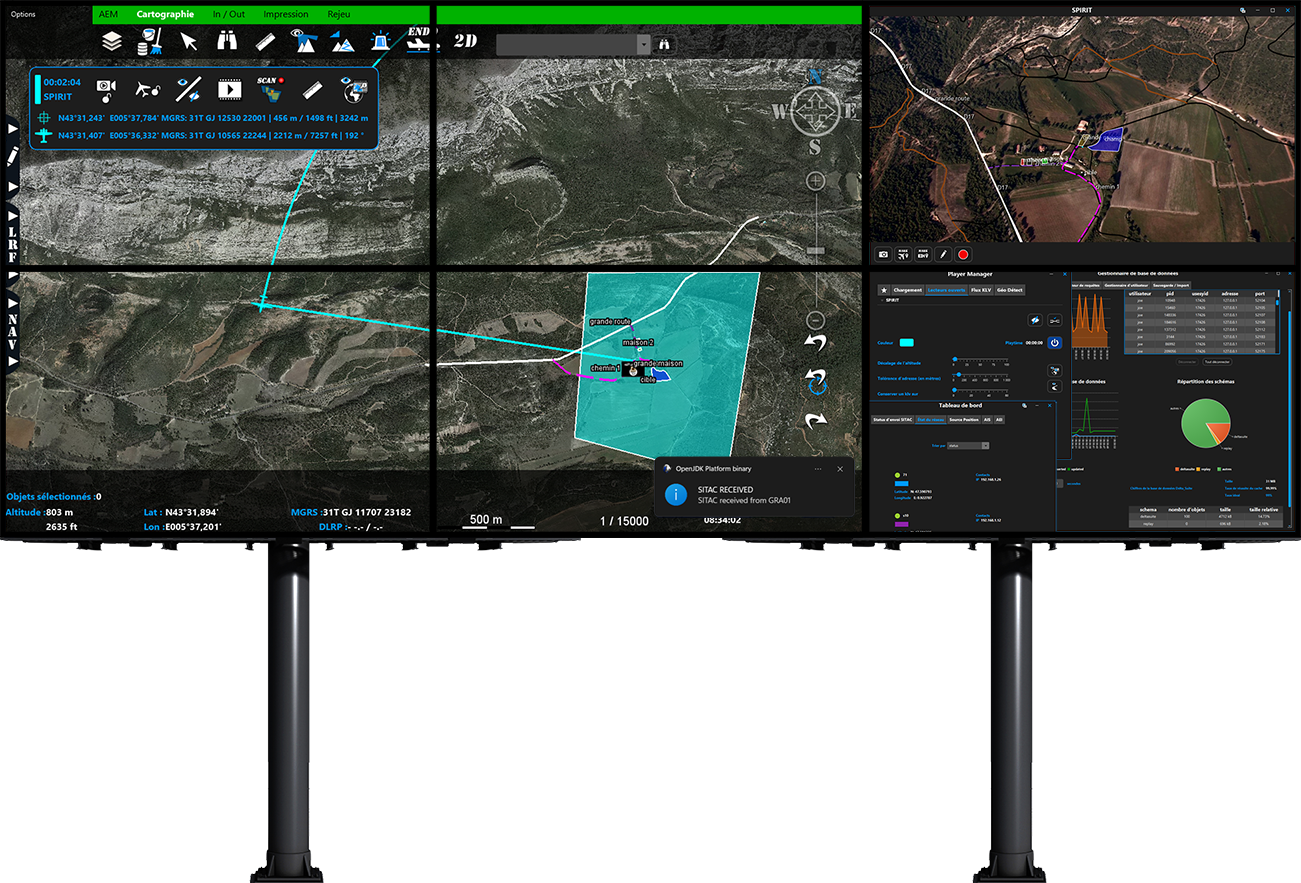 In terms of communications, provided that compatible means are used (LOS, BLOS, SATCOM, LTAC, MESH, MIMO), all the information is then merged on a single map that can be enhanced and fed by all the other Delta Suite in the network.
The overall tactical situation can thus be shared with a command center, an aircraft or field units.
Finally, the DELTA SUITE allows increased interoperability with third-party systems by complying with military and civilian standards and protocols such as VMF with the integration of WinIDM and MobileIDM, CoT, FFI/MTF, MAVLINK, STANAG 4609, REST API, POP, SMTP and, in the coming future, NMEA2000, STANAG 4586, STANAG 7023.
Download the datasheet